About Cadillac
Acquired by Vision Lithium in December 2021, the 100% owned Cadillac lithium project consists of 332 claims covering 19,070 ha = 190 km2.
Located 10 km outside the village of Cadillac and in the heart land of Quebec's mining industry. Year-round road access, surrounded by infrastructure and labour force.
Completed 35 holes for 4,597 metres on property and ground proof >500 possible pegmatite targets identified by Mag and LiDAR survey interpretations. Sample results from numerous pegmatites are pending.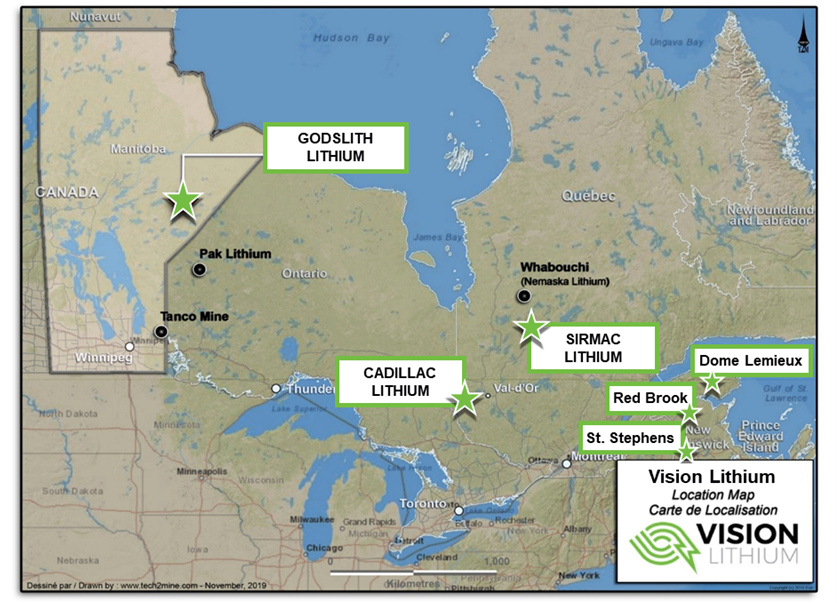 Cadillac Lithium Property
The Property is located 10 km south of the Trans-Canada highway and only metres from the secondary road, ensuring easy access for logistics, materials and qualified manpower. The Property is also located approximately 10 km south of the historical mining town of Cadillac and approximately halfway between the major mining centres of Rouyn-Noranda and Val-d'Or in the province of Quebec, Canada.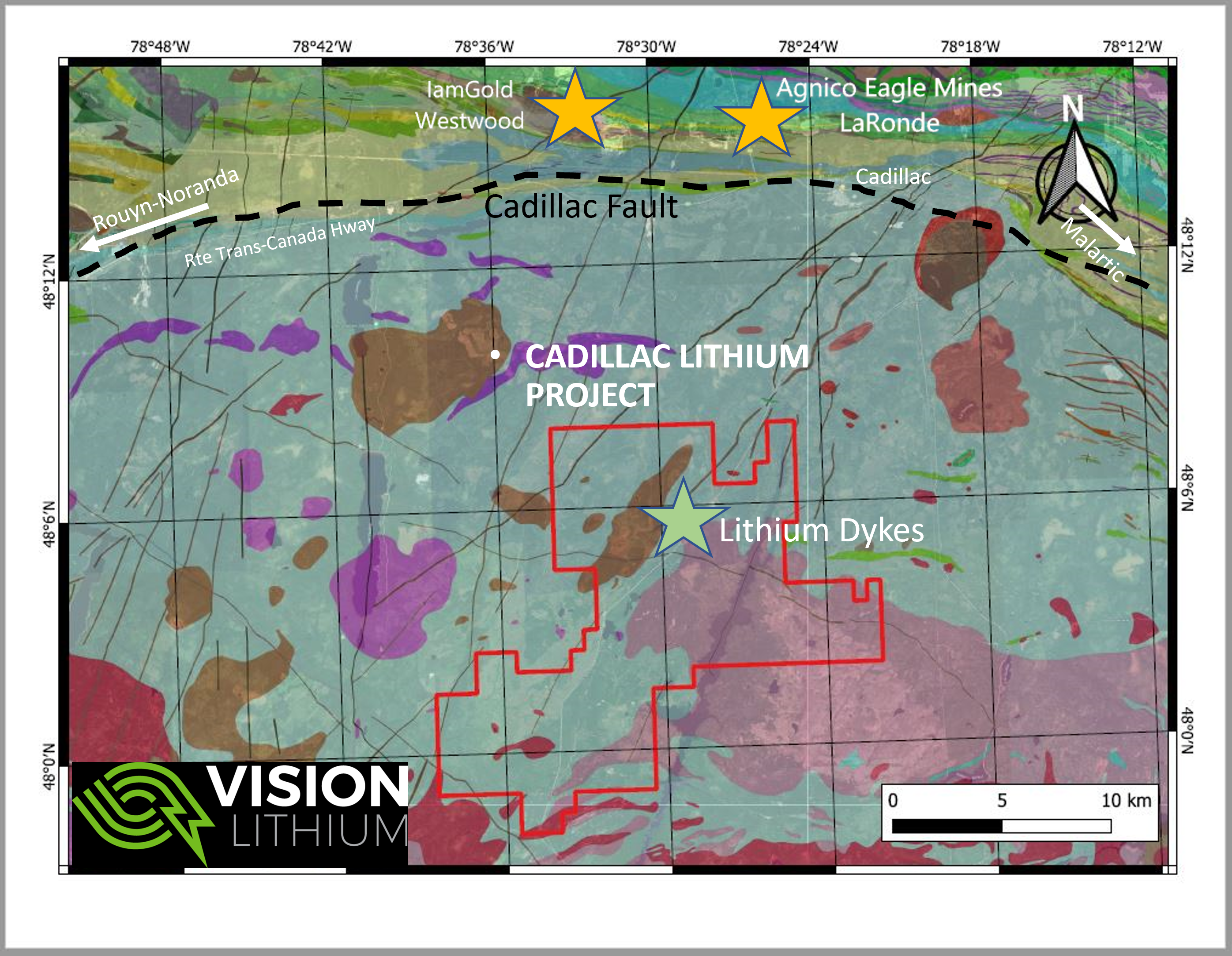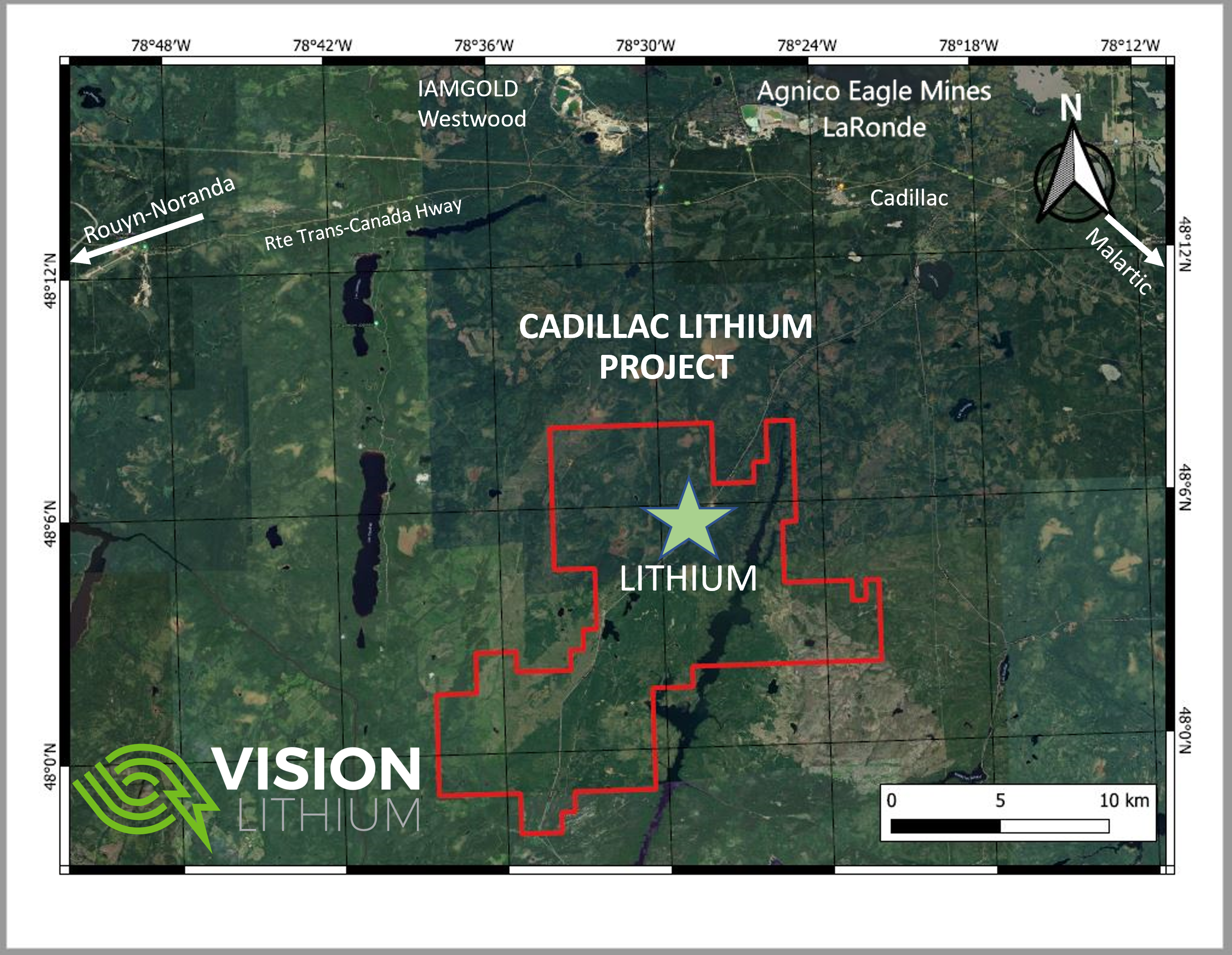 Project Highlights
Multiple untested swarms of dikes
4 known mineralized dikes each spaced 100 m apart
Channel sample and drill program completed
Used LiDAR to identify over 500 potential pegmatite targets and sampled during the summer program; results are pending
(See Vision Lithium Inc., Press Release (December 1, 2021) for further information on the nature and context of the results.)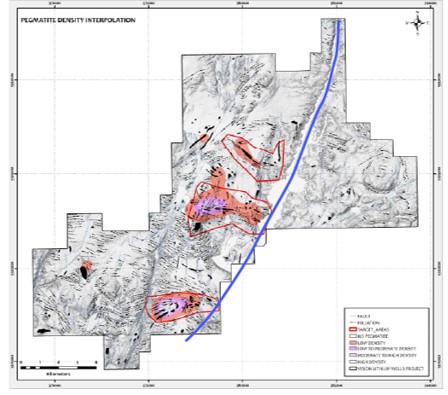 Geology
The Property hosts at least 4 pegmatite dikes which are spaced approximately 100 metres apart and traced for at least 300 metres along strike.
The Property hosts a cluster of close-spaced parallel lithium-bearing dikes. Spodumene has been observed in the outcropping dikes and we believe there are likely more dikes in the cluster. The dikes have seen surprisingly little historical exploration with only a handful of samples and no drilling to date. We believe the potential for additional lithium discoveries within the main cluster area is excellent and the property as a whole also has tremendous upside potential for discovery.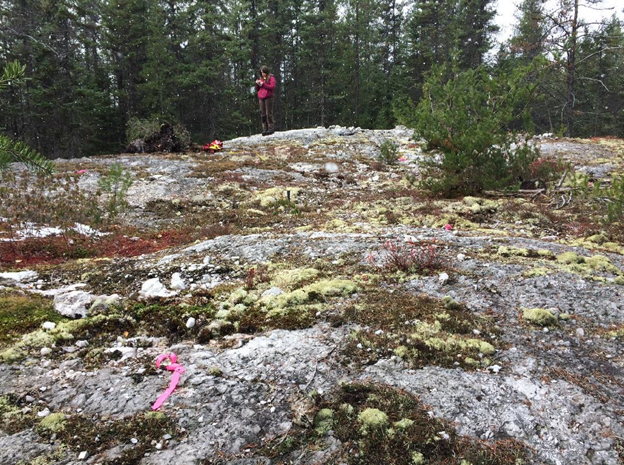 Lithium crystals have been observed in all 4 known dikes on the Property, with large lithium crystals observed in some areas. In 2016, two high grade grab samples were taken from the Property that returned 2.67% and 7.34% Li2O.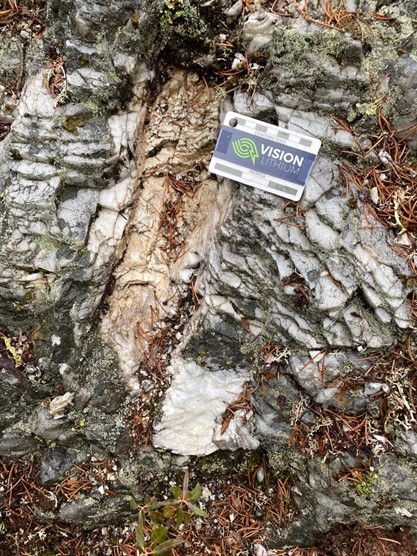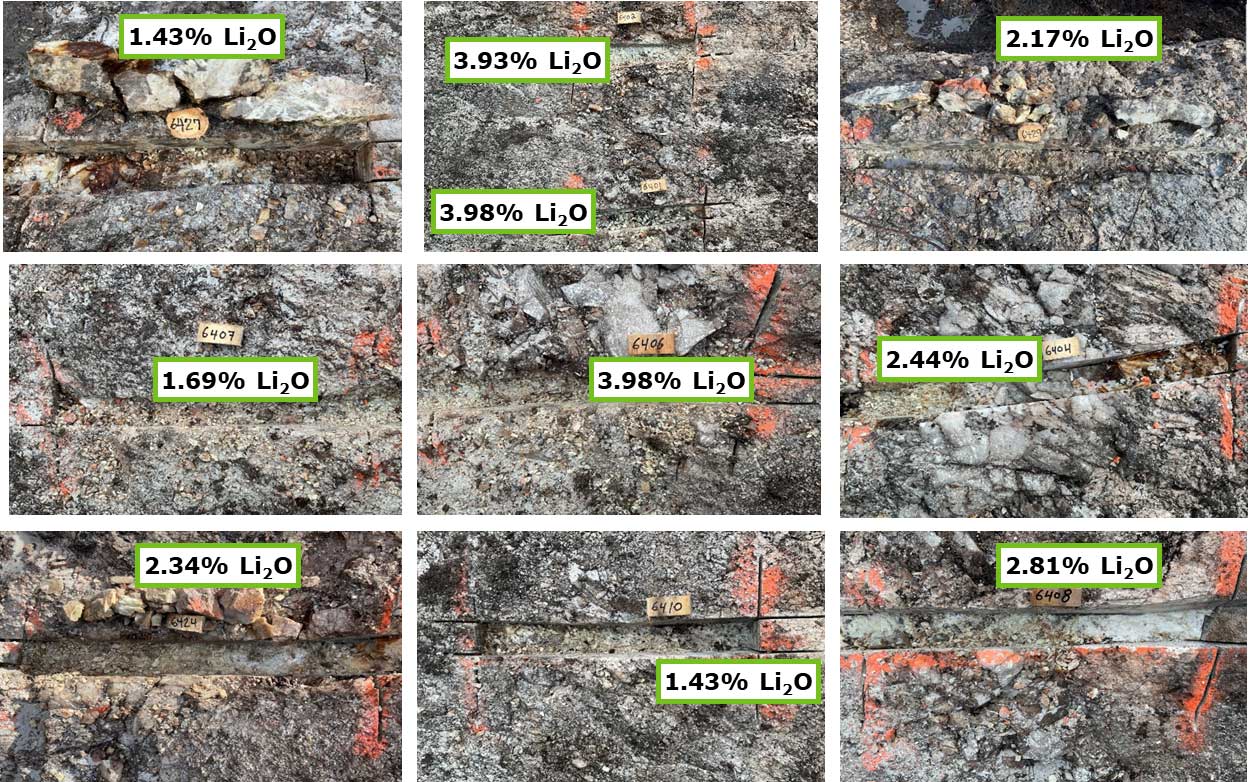 Lithium Dikes And DDH Draped On High-resolution LIDAR Survey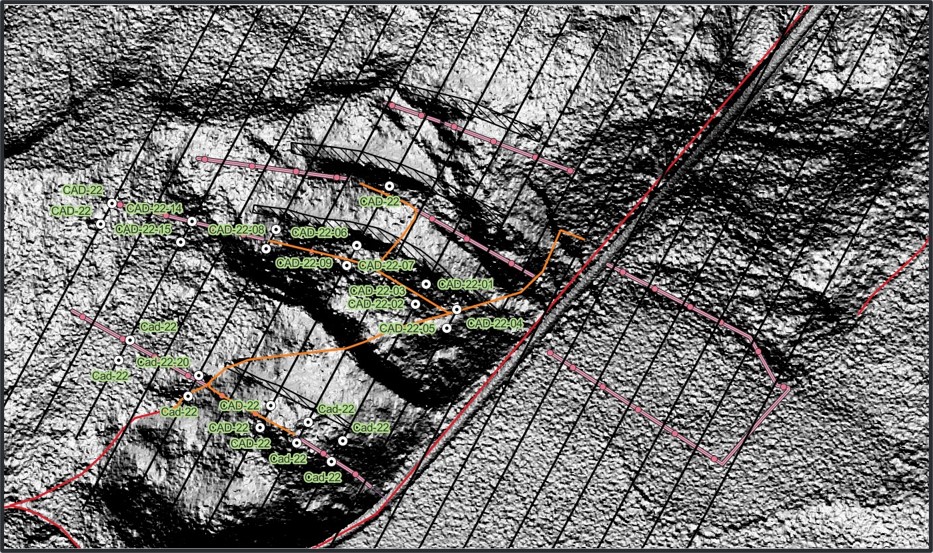 Sample drilling program results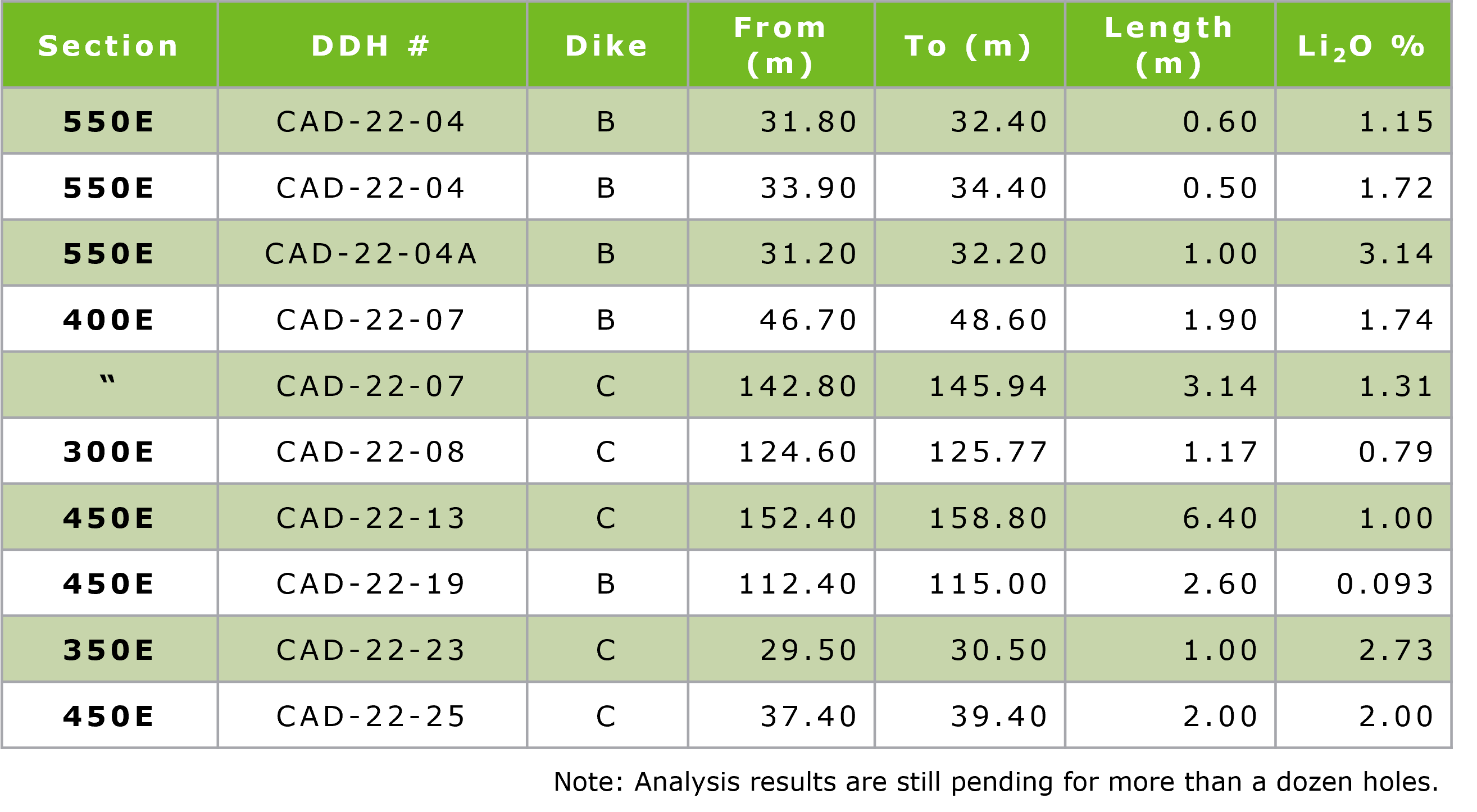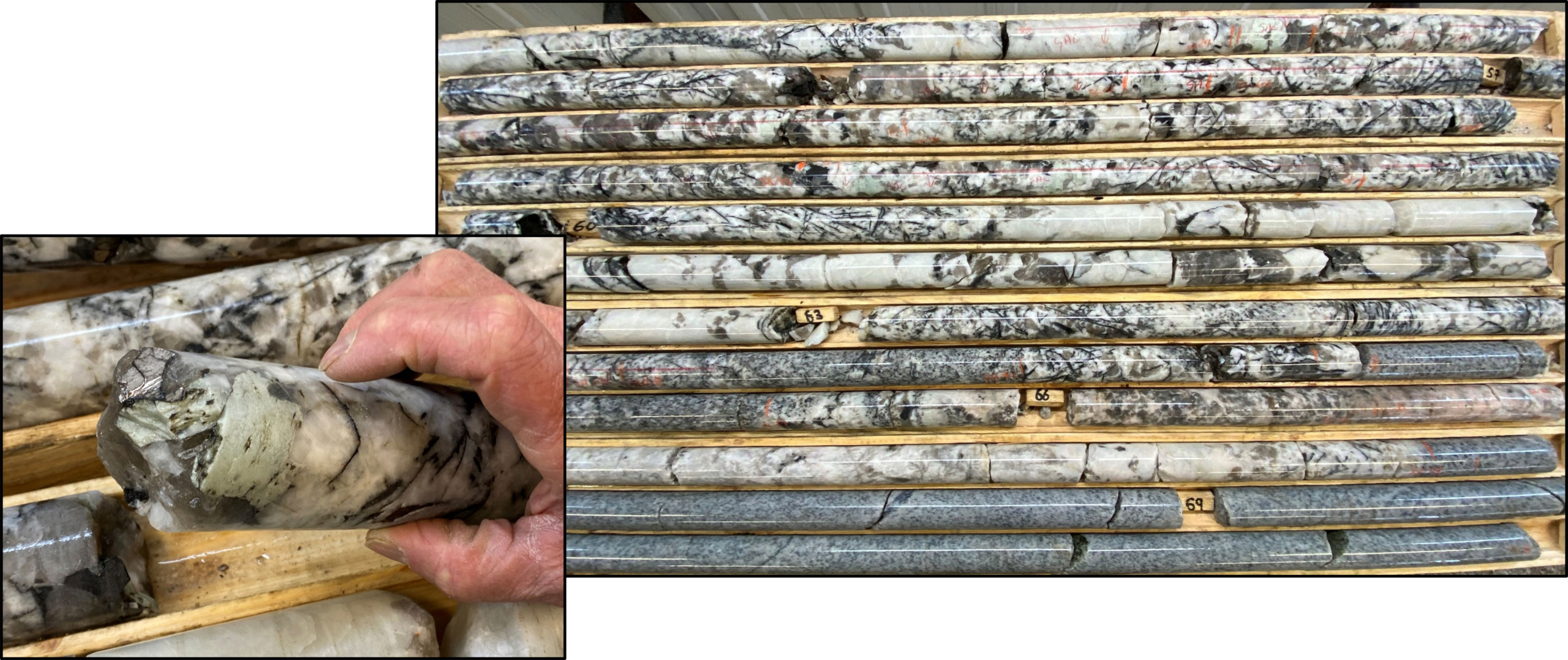 Interpretation of Initial Drilling
First 11 holes drilled on the main exposed dike over initial strike length of 150 m
The B dike varies from 4 to 14 metres in core length
Spodumene is observed in almost all holes as individual large crystals resulting in high grade values
Several holes to be reported . Based on drilling to date, will target deeper mineralization in the next round of drilling where the intersections are wider
Sign-up to our newsletter
We will process the personal data you have provided
in conformity with our privacy policy.